ISE 2024
Join us at ISE 2024
Fira Barcelona - Gran Via, Barcelona, Spain
From 30 January till 2 February 2024
Visit us at the stand 3A600 at Hall 3
Solutions for Training & Meeting Rooms
Right balance between Price and Performances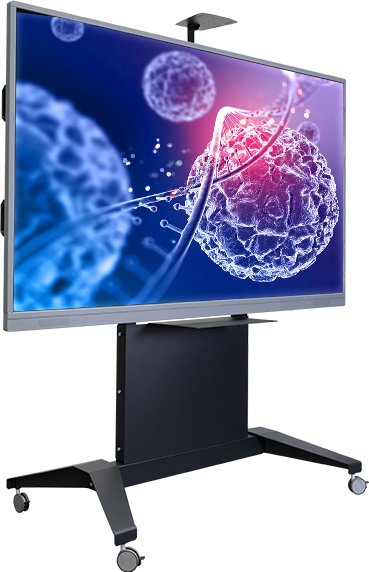 Total Respect of the environment
OMB is committed to playing an active role in improving the environment where we work and live.
We invest in Research and Development
In order to maintain our high quality standards and to propose innovative solutions.
CUSTOM SOLUTIONS
DvLED Technology offers the possibility of creative installations, for this purpose the development and production of custom structures is necessary. This is the strength of OMB, because we develop and produce structure specifically designed for each single project.
CRUISE SHIP & MOBILITY
For these very particular sectors, it is not possible to use just any TV support. OMB has studied a wide and dedicated range of solutions, specific to avoid problems of oscillation and release during cruising.
HOSPITALITY
Professional hospitality is an art that must be treated in detail. In years of collaboration with both large chains and individual hotels, we have interpreted this need and developed products designed to satisfy this need.
DvLED STRUCTURES
The ability to develop and produce complex structures for LED or VideoWall solutions, identifies us as the ideal partner to designing and producing Virtual Stage, TV Studio and Control Room.
RETAIL & DIGITAL SIGNAGE
Technology today offers beautiful and innovative tools to communicate in large spaces. We take care of the support which must be resistant and invisible to leave the whole stage to communication and image.
EDUCATION
Capturing attention with good images is an important step in the education process. We produce supports for schools and universities capable of supporting whiteboards and interactive displays, video projectors and LED walls.
TRAINING & MEETING ROOMS
Efficiency and style, this is what architects look for when designing a meeting room. Our supports, developed and manufactured with quality raw materials to last a long time, meet this goal.
TOTEM SLIM is designed to offer a very thin and elegant structure. It is perfect for digital signage solutions within hotel lobbies, c...
The entry of the Italian company TOUCH REVOLUTION, specialized in interactive multimedia solutions, will contribute to the growth of th...
A wall of LEDs with dimension of 12x3.5 meters with a bending angle of 4.5°, plus a ceiling LED structure dimension 6x3 meters. These a...